SuperYacht Industry Issue #4 - 2021 featured an extensive article on our sleek and customised foam fenders for super yacht tenders. 
"Their fender systems stand out because they are manufactured with a core of PE foam with many different densities and a wide variety of damping capacities, leading to significant operational cost savings."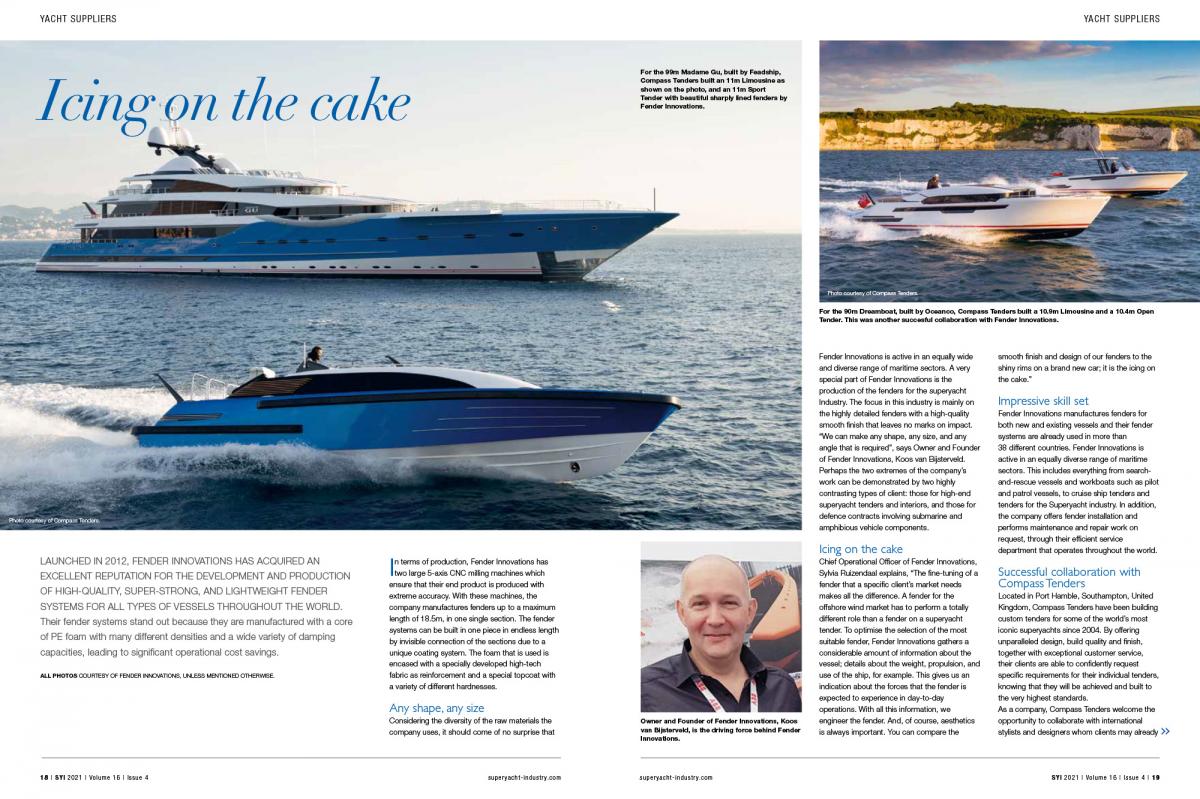 ---
Would you like to stay up-to-date on our projects and developments?
Follow Fender Innovations on LinkedIn of Facebook.