Fender Innovations proudly contributed to an innovative new Italian Vessel, which was launched last December:
INTERMARINE (IMMSI GROUP): LAUNCH IN MESSINA OF THE LONGEST SELF-RIGHTING AND UNSINKABLE BOAT EVER BUILT IN ITALY
THE VESSEL WILL BEAR THE NAME NATALE DE GRAZIA, FOR THE HEROIC CAPTAIN WHO DEDICATED HIS LIFE TO THE PROTECTION OF THE SEAS
La Spezia, 14 December 2020 – The launch ceremony of the CP420 "Natale De Grazia", the longest self-righting and unsinkable boat ever built in Italy, was held at the port of Messina, Sicily. The vessel was commissioned from Intermarine S.p.A., a subsidiary of the Immsi S.p.A. industrial group (IMS.MI), by the General Command of the Port Captaincies - Coast Guard.
.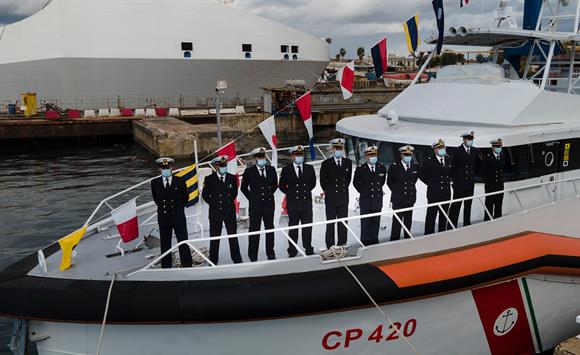 ---
Would you like to stay up-to-date on our projects and developments?
Follow Fender Innovations on LinkedIn of Facebook.