Fender Innovations presents its latest innovation in fender technology, the 'BULL Technology Inside' system. 
Our new innovative Bull fender system is extremely strong and light weight. It combines the enormous resilience and indestructibility of hollow pressureless Polymer spheres with the damping ability and shape restoring characteristics of high quality polyethylene closed cell foam. The combination of materials ensures that the load and damping capacity and the technical lifetime of our fender systems increases dramatically. This reduces the weight of the fender by 20 percent.
For total fender systems mostly we use a combination of the spheres and foam. Using the innovative 'Bull technology inside' system, a strong and energy absorbing combination, ensures a load absorbing and damping capacity as well as an enhanced technical lifetime.
At Fender Innovations we can provide the complete and optimal fender package.
The Bull technology can be applied in all of our fender systems but is best suited to heavily and frequently used systems such as pilot boats, multipurpose vessels, wind farm support vessels, tender boats and ferries.
High-quality, super-strong and lightweight fender systems
Fender Innovations has acquired an excellent reputation for the development and production of their high- quality fender systems. The systems are manufactured with a core of PE foam in a choice of fifteen different densities. The foam is encased with technical fabric as reinforcement, and a special topcoat in a variety of hardnesses. We manufacture fenders for both new builds and refits.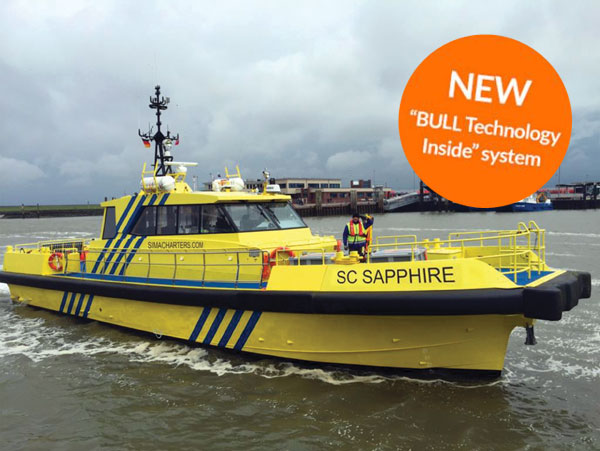 ---
Would you like to stay up-to-date on our projects and developments?
Follow Fender Innovations on LinkedIn of Facebook.