Super Yacht Times published this great article on Pascoe International, and their beautiful super yacht tenders (for which we've had the pleasure to provide tailor-made fender systems for many years now!).
---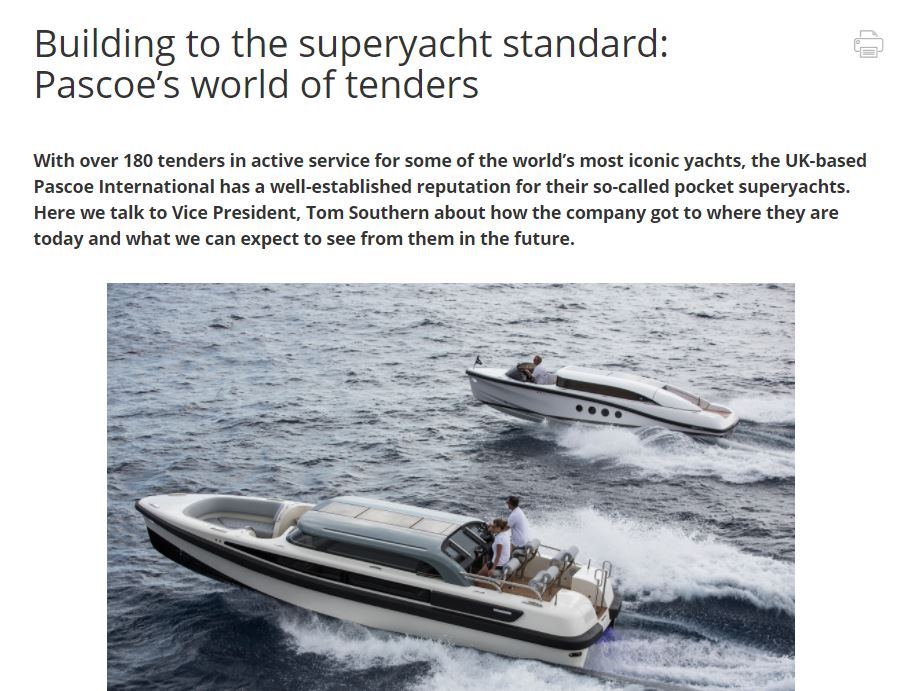 "Building to the superyacht standard: Pascoe's world of tenders"
08 September 2017  |   Georgia Tindale   |  www.superyachttimes.com  | With over 180 tenders in active service for some of the world's most iconic yachts, the UK-based Pascoe International has a well-established reputation for their so-called pocket superyachts. Here we talk to Vice President, Tom Southern about how the company got to where they are today and what we can expect to see from them in the future.
Pascoe International was established in 2004. Tell us about the company's journey into building tenders and some of the major milestones since.
Pascoe International came into being as a major player in the tender market when commissioned by the owner of the Maltese Falcon to supply a matching pair of open and cabin custom 10-metre tenders. The owner had researched the market and could not find tenders which could match his new yacht in terms of quality, innovation and attention to detail. Since then, Pascoe has gone on to build over 180 dedicated superyacht tenders...