This year's first edition of Maritime Holland magazine (by Navingo) features an extensive article on Braveheart's multipurpose vessel PATRIOT. We're very proud to have been able to attribute to the production and development of this outstanding, versatile vessel with our custom made fenders. Read all about the Patriot in the article below. 


"On 1 September, 2017, Javelin International hosted a celebration, with the naming ceremony of the fourth Javelin-class vessel they delivered to Braveheart Marine. Witnessed by a large audience, the naming ceremony was performed by Mrs. Clara Eschbach, a Braveheart employee from the very beginning. The seaworthy multipurpose vessel, named Patriot, is specifically designed to perform hydrographical survey and crew tender activities, for the near-shore and offshore industry.
(...)
One of the eye-catching exterior details is the fendering. The material was carefully considered given the operational requirements of the vessel – the impacts of constantly going alongside larger vessels or offshores structures. The fenders are produced by Fender Innovations of Wieringerwerf, the Netherlands; a specialised company that composes a custom fender for every project/vessel from spheres with four different damping gradations and/or 15 types of foam. They use a technique that combines the resilience and indestructibility of hollow pressureless Polymer spheres with the damping ability and shape restoring charteristics of Polyethylene closed cell foam.
For Patriot's bow fender they used a combination of the spheres and foam, using their innovative 'BULL technology inside' system, a strong and energy absorbing combination, ensuring a load absorbing and damping capacity as well as an enhanced technical lifetime. Patriot's sides feature 'foam-only' fenders for heavy duty purposes. With the technologies that Fender Innovations uses a weight reduction of over 20 per cent can be achieved, whilst the aesthetics are also carefully considered. The fenders are in one-piece without seams and the top finish shows a light texture which does not leave abrasion marks. Because the fenders are made to measure and purpose, a longservice life is guaranteed."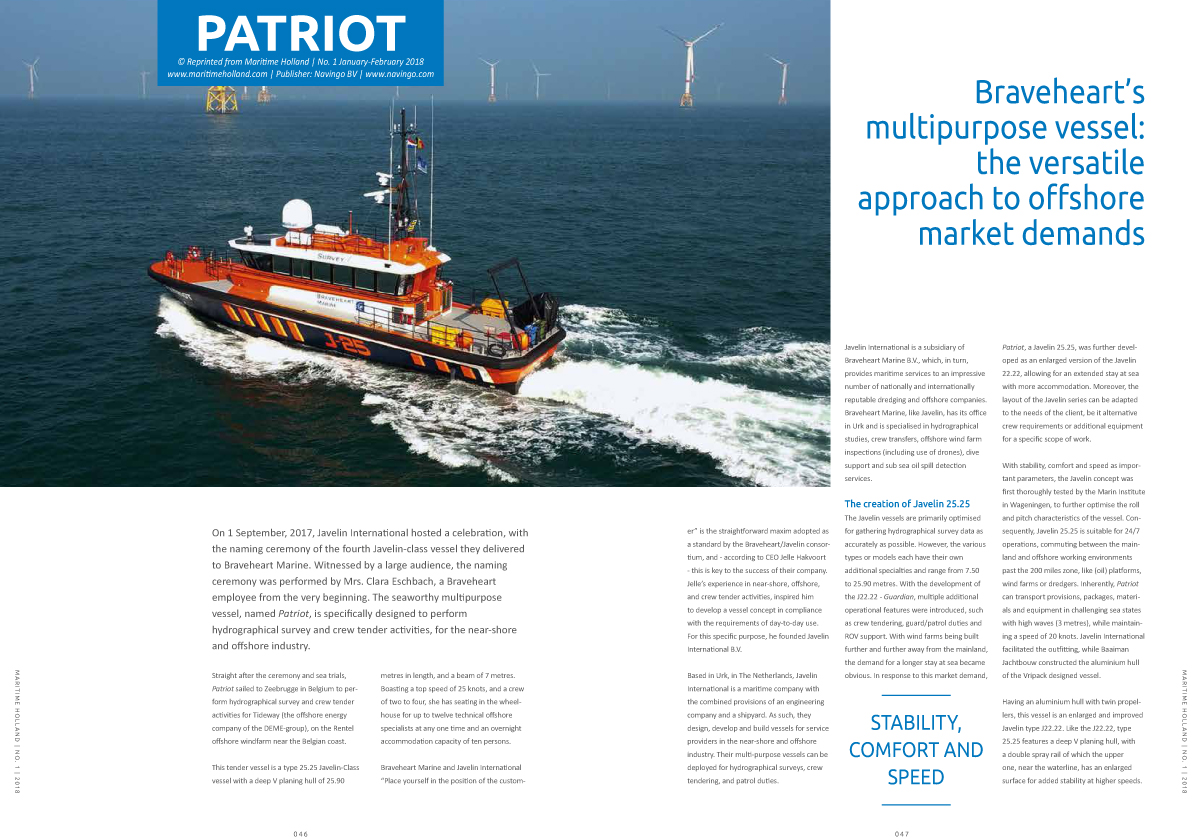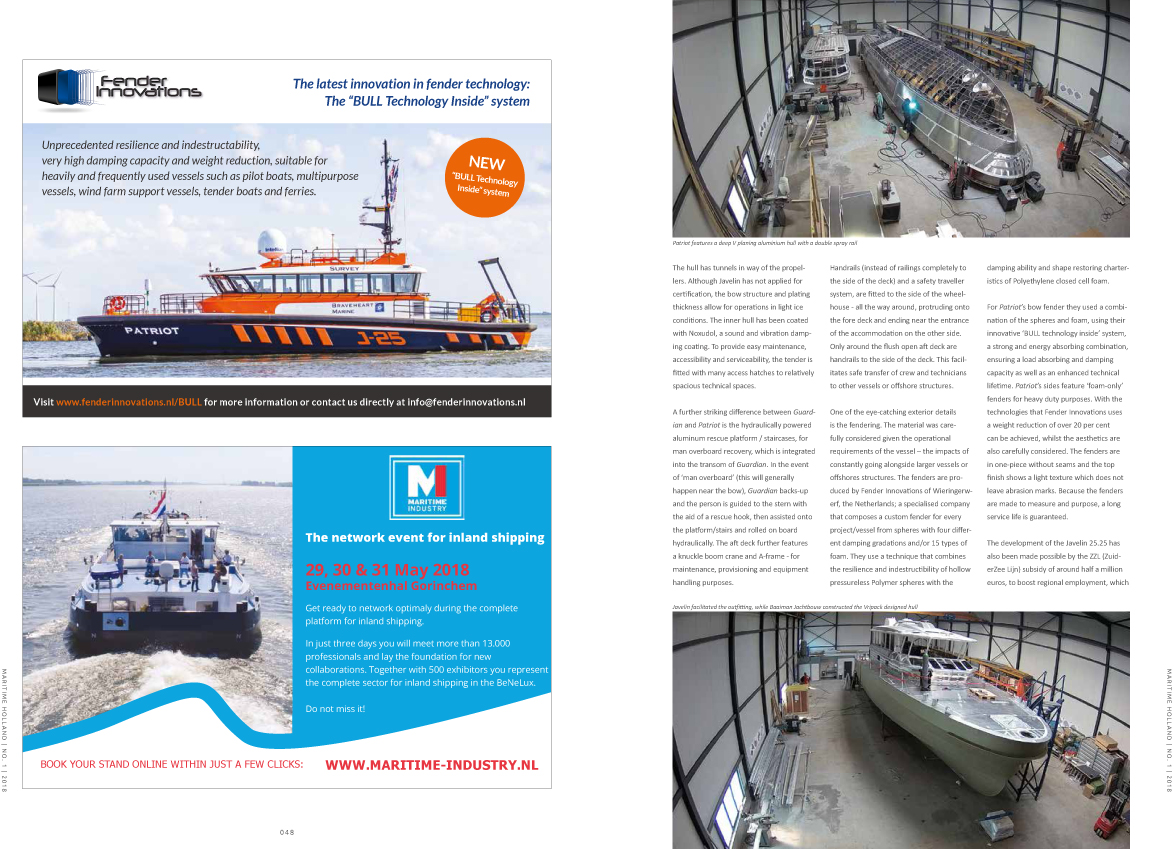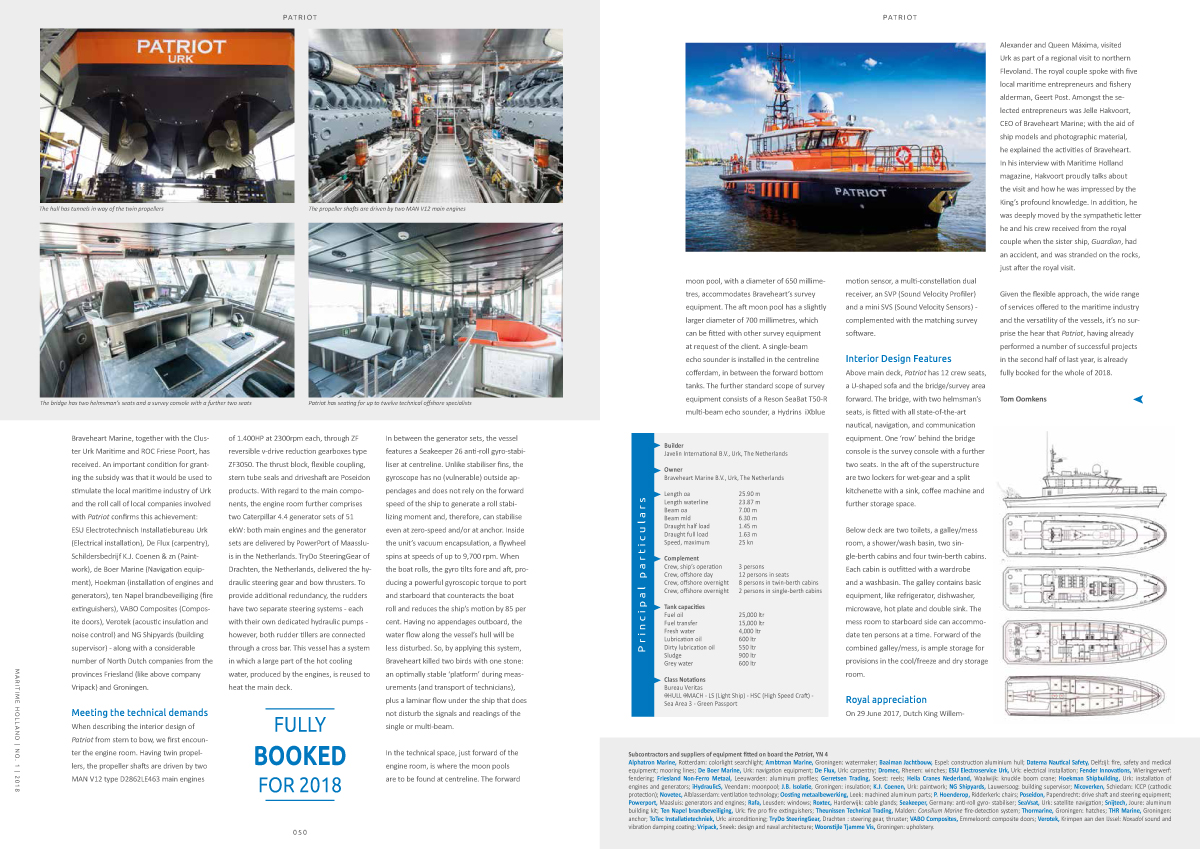 ---
Would you like to stay up-to-date on our projects and developments?
Follow Fender Innovations on LinkedIn of Facebook.