The best fender system when every second counts.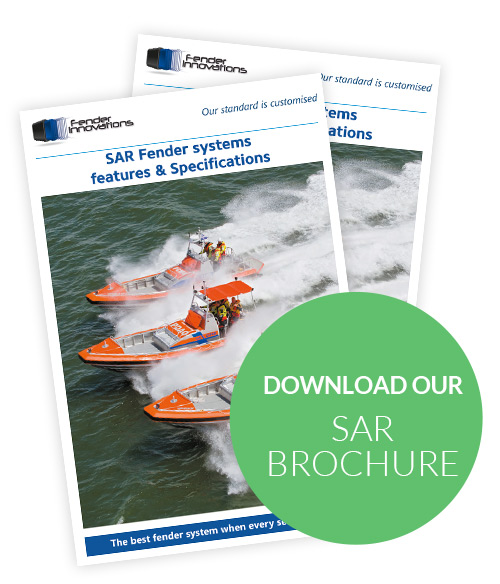 Our custom fender systems are the ideal solution when weight and safety play a major role, such as in Search and Rescue applications.
Some of the important specifics are:
Light weight and safe
Depending on the specifications of the vessel, our system offers an excellent lightweight alternative to normal fenders. Due to the use of high quality closed cell foam, our fender systems provide significantly more buoyancy and therefore more safety. This is an important factor to consider when designing your vessel.
Because the fender does not absorb water, it is easy to carry out emergency repairs in the event of damage. In this way further damage is prevented and effectiveness is maintained. Later the fender can be restored.
Adaptable
Due to the construction method different dampening characteristics can be combined into one fender, each design is adapted to the vessel and her usage.
Freedom of form 
Any shape is possible, to fit the hull and to get the best performance in use.
Seamless 
On request our fenders can be produced seamless around corners, which improves protection, dampening and wear & tear characteristics.
Repairable and no down time
As the fender will not absorb water, it is easy to make an emergency repair to prevent further damage and to keep the effectiveness optimal. Later the fender can be repaired in its original condition.
Close cell foam core 
We only use high quality cross linked closed cell foam, so there is no water absorbtion
Temperature range
The fender system is suitable for ambient temperatures between minus 30˚C up to 55 ˚C. Different temperature ranges on request.
Download our SAR brochure for more specifications.
We also produce tailor-made marine fender systems for other applications such as workboats, superyacht tenders and windfarm support.
Are you looking for new marine fenders or a refit for an existing SAR application? Contact us for information!